State Employees Retirement Fund
Most Recent Market Value | Michigan Treasury Bureau of Investments
August 2019
Worthy Cause
The Michigan Education Trust (MET), Michigan Department of Treasury and the Michigan Department of Health and Health and Human Services (MDHHS) hosted a fundraiser, held on June 26 at Amway Grand Plaza Hotel in Grand Rapids. All proceeds help provide college access to hundreds of youth who have been in foster care. The cost to attend the fundraiser is $75 per person or $500 for a table of eight. Read the entire Bulletin on the Department of Treasury website.
Fight Against Robocalls
Michigan Attorney General Dana Nessel said Tuesday, joining the Federal Trade Commission (FTC) and other states in announcing a sweeping crackdown on illegal robocalls, including 94 actions targeting operations around the U.S. responsible for more than a billion robocalls nationwide. (Media Release below)
Drug Price-Fixing Complaint Unsealed
LANSING — Michigan Attorney Dana Nessel joined Connecticut Attorney General William Tong and 41 other states today in releasing the full, unredacted complaint against Teva Pharmaceuticals and 19 of the nation's largest generic drug manufacturers after the court granted the states' motion to unseal the complaint.
Among the evidence now public are emails between generic drug manufacturers coordinating their response to a Congressional inquiry, emails enforcing "fair share" and "playing nice in the sandbox" market allocation, "fluff pricing" strategy and other brazen coordination to artificially inflate prices, hinder competition and unreasonably restrain trade across the industry.
The lawsuit was first filed by Michigan, Connecticut and 42 other states on May 10 in U.S. District Court for the District of Connecticut.
Brain Health Supplements Not Always so Good
An article From AARP states that according to the Global Council on Brain Health (GCBH), convened by AARP, consisting of the independent collaborative of scientists, health professionals, scholars and policy experts from around the world reviewed the evidence for potential brain health benefits of some 20 vitamins, minerals and other nutrients. They did not find sufficient evidence that taking any of these supplements would boost brain health. The council's findings were released in the report, "The Real Deal on Brain Health Supplements." The report reviews scientific research and summarizes the consensus that the council reached on each. In addition, Dietary supplements can have harmful interactions with your prescription medications, over-the-counter medications and even other supplements. Read more at
Expect Widows' Poverty to Keep Falling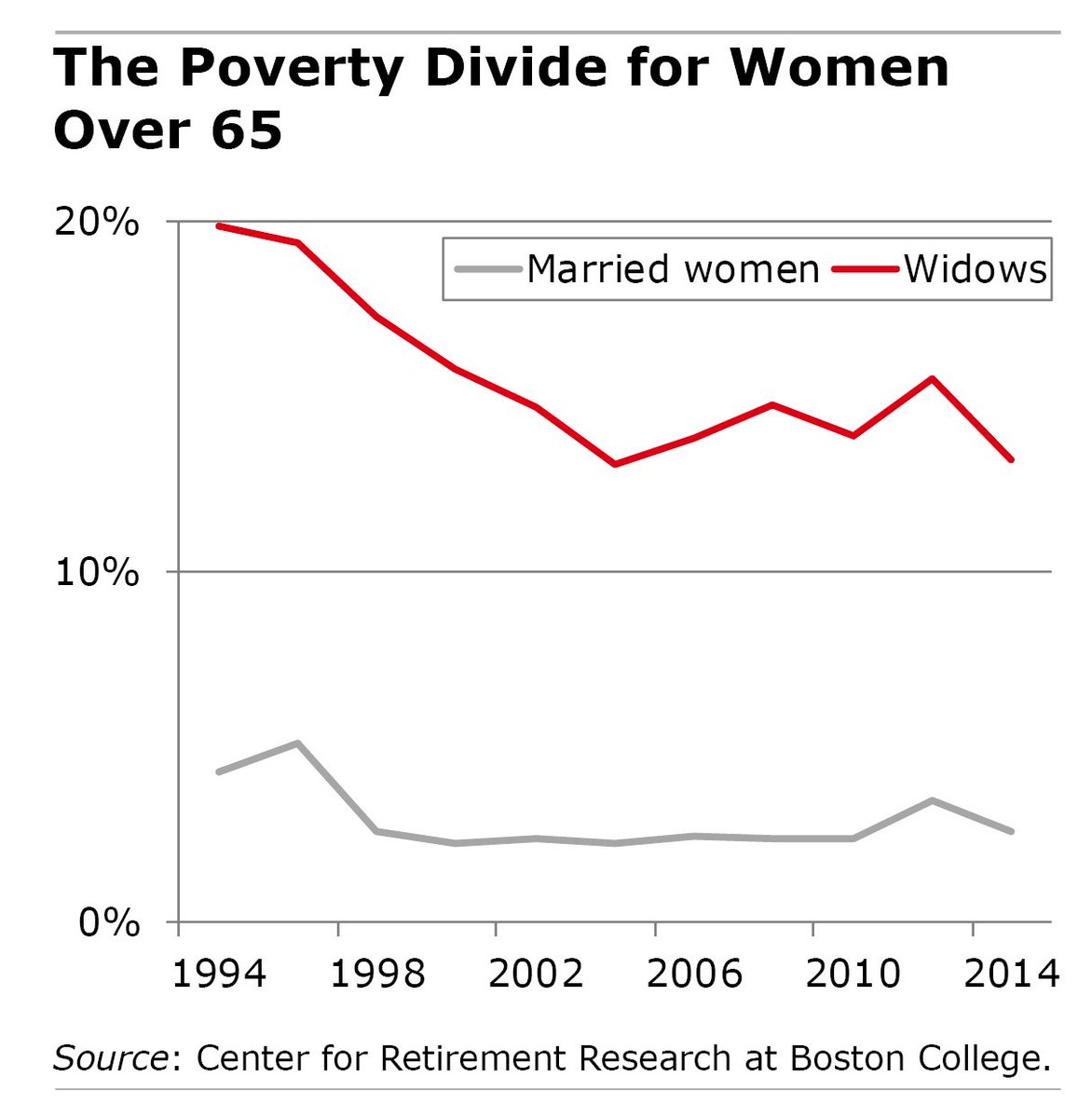 The poverty rate for widows has gone down over the past 20 years. This trend will probably continue for the foreseeable future. Women face the risk of slipping into poverty when a husband's death triggers a drop in retirement income from Social Security and a pension (if he had one). But beginning in the 1970s and 1980s, women moved into the nation's workplaces at an unprecedented pace.
Women now make up nearly half of the labor force and are more educated, which means better jobs — and better odds of having their own employer retirement plan. As a result, they have become increasingly financially independent.
This trend of greater independence is now showing up among older women. Widows between ages 65 and 85 put in 10 more years of work than their mother's generation, which has helped push down the poverty rate from 20 percent in 1994 to 13 percent in 2014, according to the Center for Retirement Research.
LANSING — Michigan Attorney General Dana Nessel today announced her office has joined 49 Attorneys General in a multi-state settlement with Equifax as a result its massive 2017 data breach. The settlement includes up to $425 million in consumer restitution and $175 million to the states. Michigan's share is $4,639,248 million.
To receive email updates regarding the launch of this online registry, consumers can sign up at www.equifaxbreachsettlement.com. Consumers can also call the settlement administrator at 1-833-759-2982 for more information. Read more at Michigan Department of Attorney General, media releases.
In the Works
Let's see how far this gets:
"A bill that would cap out-of-pocket prescription drug costs for Medicare enrollees at $3,100 a year and save the program $100 billion over a decade passed by a 19-9 bipartisan vote Thursday in the Senate Finance Committee.
The bill, the Prescription Drug Pricing Reduction Act of 2019, would change the financing structure of Medicare Part D to permanently eliminate the coverage gap — or donut hole. It would also require pharmaceutical companies and insurance plans to pay the lion's share of the cost of prescriptions for patients whose annual drug bills are the highest. The measure would cap patients' out-of-pocket costs in Part D by removing the 5 percent share of a drug's cost that a Medicare beneficiary currently pays when their annual prescription charges are high enough to be considered catastrophic. These changes would begin in 2022." (AARP, July 25, 2019)
Capital One Data Breach
Michigan Attorney General Dana Nessel urged Michigan residents to take precautionary measures to protect their information that could have been compromised as a result of Capital One Financial Corporation's recent data breach.
According to the company, the breach impacted approximately 100 million individuals in the U.S. Exposed information included names, addresses, zip codes, phone numbers, email addresses, dates of birth, credit scores, credit limits, balances, payment history, and self-reported income. The company said no credit card account numbers or log-in credentials were compromised, however, 140,000 social security numbers and 80,000 linked bank account numbers of its customers were compromised.
Consumers and small businesses who applied for a Capital One credit card between 2005 and early 2019 are most at risk. The company has set up a consumer website about the breach at www.capitalone.com/facts2019.
Editor's note: June Morse may be contacted at jmorse10@comcast.net or 517-886-9323.
Return to top of page